SmartFem Media Group is a Full Service
Digital Marketing and Advertising Agency.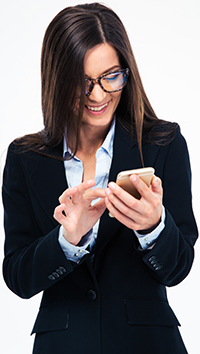 SmartFem understands today's consumer market.  We offer a broad range of modern digital advertising services to help your business reach your target audience. SmartFem Media Group are experts in the female consumer and knows that 87 percent of all purchasing decisions involve women. We can help you complete the missing pieces in your advertising and marketing strategies and get you noticed.
Reach Women from ages 27 to 57!
SmartFem offers multiple solutions for your advertising needs including our online magazine and video, our exclusive business directory featuring business of great integrity, event marketing and social media at its best.
In addition to our own award-winning online magazine, SmartFem can help you and your business with branding, digital video production, digital advertising, television production, website development and social media strategies.
High quality video production with award winning videographers and editors.
Media buying services for television and digital advertising targeting your ideal customers.
Featured articles in our digital online magazine reaching over a million monthly hits.
Branding development and design helping you present your business to attract the attention you want.
Custom designs and creative services to make your business stand out and offer a unique message to your customers.
Website development services and hosting. Attract customers with a truly professional website that shows your business meets the highest standards.
Getting your brand out to our tens of thousands of followers using social media, magazine and TV segments.
Developing a social media strategy for your business or personal brand and then watching it grow.
By correctly targeting the people that make buying decisions, SmartFem Media Group can meet all your advertising and marketing needs allowing you to focus on building your business and serving your customers.

Contact us now to get started!